Crestar's Elite Dance programme marks its first year with encouraging achievements
Throughout its history since inception in 1977, Crestar School of Dance has groomed award-winning students from as young as three years old. Some have even progressed to continue their dance journey overseas and become professional dancers and instructors.
In October 2019, Crestar launched an Elite programme for students who have the potential to excel and aspire to dance for greater achievements beyond self-development and leisure. Those selected enjoy priority access to exchange trips, master classes and supplementary courses at preferential rates for one year.
During the first year of the programme, 12 of the Elite programme students from the Marine Parade Centre participated successfully in one local and two regional dance competitions.
Hong Kong Dance Challenge Cup 2019
The Crestar Elite team won the Silver in the Troupe category for 13 to 19-year-old.  Members of the winning team were (from left: – Du Xiaoyu, Teri Ong, Annabel Eva Shaharudin, Laraine Leow, Tanya Depak Chugani, Tricia Leong, Andrea Loo, Tessa Wong, Quek En Ting, Darlane Low, Meng Xiao Han, Emily Hewell, and Valerie Quek.)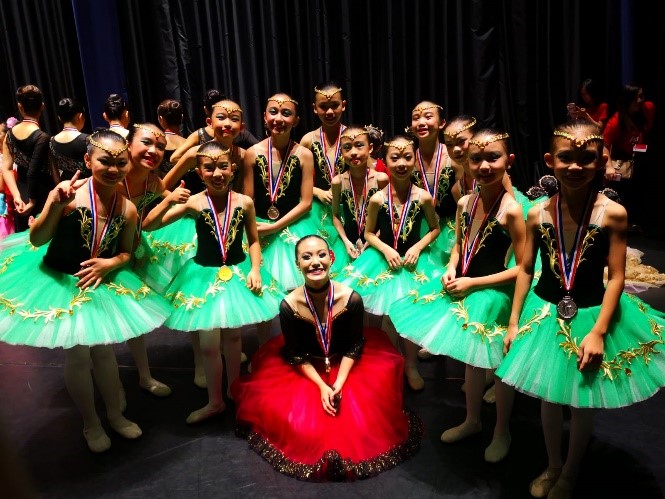 Get the Beat (Singapore) 2019
Get The Beat Finals (Thailand) 2019