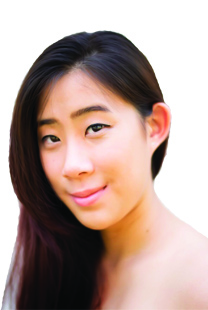 Masakorn was born in Thailand. She developed her interest in ballet since 2003. She is trained in Royal Academy of Dance (RAD) syllabi with distinction in all graded examination; she continued her RAD and Commonwealth Society of Teachers of Dancing (CSTD) major grade at Bangkok Dance Academy. While there, she has also participated in the Asia Pacific Dance Competition, Bauhinia Cup International Dance Invitation Championship and Asian Youth Dance in Hong Kong.
In 2015, She received her Diploma in Dance from Nanyang Academy of Fine Art, Singapore with a 3-year scholarship. She feels privileged to have worked under renowned choreographers such as Ms. Wallie Wolfgruber (USA), Ms. Rosalind Newman (USA), John Mead (USA) and James Cousins (UK). While at NAFA, she has also performed in their showcases, such as: Dancers @ Work and Crossings (Diploma project) and at the Tari festival in Everything&Nothing by James Cousins (UK).
She is now an affiliated member of Commonwealth Society of Teachers of Dancing (CSTD).