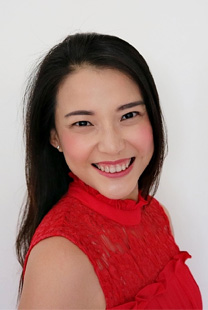 Rebecca Phua received her BA (Hons) in Dance from LASALLE College of the Arts, Singapore (2009). She was trained by many prestigious dance artists including: Ravenna Tucker, Jaime Redfern, Tammy L. Wong, Silvia Yong, Cheng Hsienfa, and many more. Her performance credits include works by Loretta Livingston (USA), Ming-Lung Yang (USA), Jaime Redfern (Australia) and Albert Tiong (Singapore).
Rebecca Phua has choreographed for various performances held by LASALLE College of the Arts, and her recent piece Once Upon A Time was performed in SPROUTS 2010 – The Final Showcase.
Rebecca Phua is a certified CSTD teacher. She has taught Contemporary Dance in public schools and Ballet in private dance studios and is currently a teacher in Crestar School of Dance. She was appointed as Dance Principal in 2012, a position she holds till 2015. Having extensive exploration on dance safety, prevention of injuries, The Alexander Technique and The Pilates for her thesis research, she has created a curriculum designed on dance safety for her students.