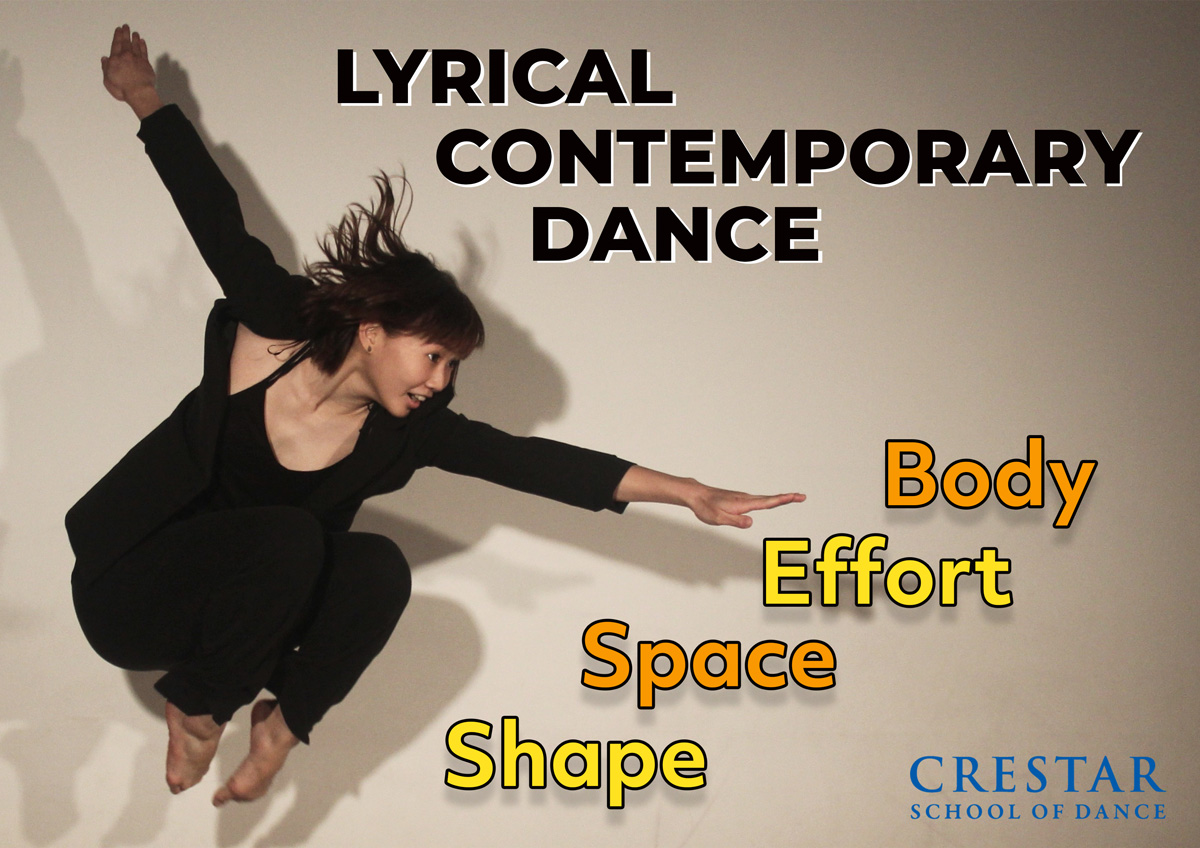 Contemporary dance is a style of expressive dance that combines elements of several dance genres such as modern, jazz, lyrical and classical ballet. It can be performed to many different styles of music. Lyrical contemporary dance is most often performed to songs with lyrics.
Lyrical Contemporary Dance can also be interpretive in its choreography and might be focused on human emotions and storytelling. It has more accessibility to everyone because it has more freedom of movement that allows people with less training or technique to still enjoy the dance.
By experiencing new ways of moving, students should be able to have more awareness of themselves and how they move.
Body – what the body is doing and the interrelationships within the body
Effort – the qualities of movement (e.g. Light / Strong)
Shape – how the body is changing shape and what motivates it to do so
Space – where the body is moving and the harmonic relationships in space
Location : Marine Parade
Drop us a message to register or find out more about our Lyrical Contemporary Dance programme.