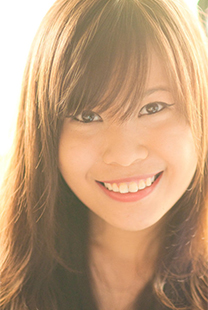 Shi Hui started learning Ballet at the age of 5 with Crestar School of Dance, under the tutelage of Ms Pamela Carvalho. She has always been an active participant of dance and had gained exposure to a variety of dance genres such as Contemporary Dance and Jazz. She has performed in overseas events such as at the International Arts & Cultural Festival held in Shanghai, and participated in a dance exchange programme in New Zealand.
Shi Hui started her career as a Ballet teacher in 2009. She graduated with Certificate of Higher Education (Dance Education) with Distinction from the Royal Academy of Dance, and completed her teaching experience at the Royal Ballet School in London in 2016. A dancer of various genres, Shi Hui also holds a Diploma in Contemporary dance from the National Association of Teachers of Dancing (NATD), and a teaching certificate for the teaching of Progressive Ballet Technique (PBT). During her time in London, Shi Hui continued to push herself towards grasping more dance genres and joined a Contemporary dance school, The Place, where she learnt Ballet and Contemporary Dance.
A graduate in Bachelors of Arts (Education) (Hons) from National Institute of Education, Shi Hui has taught in special needs, mainstream primary and secondary schools in Singapore. Aside from her teaching duties, Shi Hui also partakes in dance coaching and forums on dance education within the Ministry of Education. She enjoys learning and utilising different pedagogical methods to enhance the learning of her students and takes a keen effort in guiding her students both in and outside of dance.