Crestar School of Dance - Principal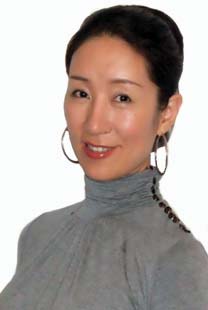 Cao Yang
Cao Yang has been teachin Crestar School of Dance since 1988. She used to teach Royal Academy of Dance (RAD), UK, The Commonwealth Society of Teachers of Dancing (CSTD), Australia and Beijing Institute of China – Bachelor of Performing Arts.
She has participated actively in many dance performances in many dance programmes in school. She has a strong passion for teaching ballet and she is passionate & patient teacher who enjoys working with children.
She believes in imparting her skills to children, cultivating their love for dance and helping them to acquire ballet techniques with poise and grace.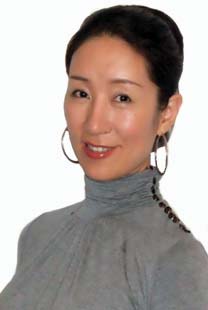 Cao Yang
Crestar School of Dance - Principal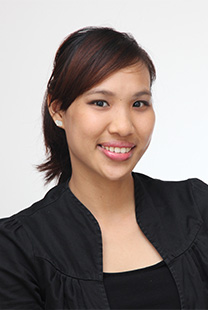 Ivy Chua
Ivy Chua is a registered teacher of the Royal Academy of Dance (RAD UK). Under the tutelage of RAD examiner Layna Chan, she completed her RAD Advanced 2 in classical ballet and received membership of the Associate Royal Academy of Dance (ARAD). She has also gained qualifications in classical ballet and modern jazz from the Commonwealth Society of Teacher Dancing (CSTD), as well as teaching Grades 1 to 3 classical Chinese dance graded examination from Beijing Dance Academy (BDA). As a dancer, Ivy has been invited to perform at several events such as Tropical Island (Berlin, Germany), on the TV show P.Ramlee, Kuching Festival, Kuching Day Parade and various charity shows. She was also a regular participant of the Layna Ballet Academy's annual concert.
With a career in teaching for more than 13 years, Ivy has taught in Kuching and Singapore and is well-versed in both RAD graded and vocational examinations. With the belief that dance education should not be restricted only to syllabus work, Ivy actively sends her students for both internal and external dance competitions, and strongly encourages them to participate in summer schools.
Passionate and eager to enrich herself and in turn her students, Ivy frequently attends local and overseas courses to gain exposure and experience. Some of these courses include RAD Performance Course (London), International Summer Dance School (Hong Kong), workshops from ballet masters Bertrand Barena (Opéra National de Paris) and John Byrne (FRAD) and matwork and reformer allegro session at Pilates Bodyworks.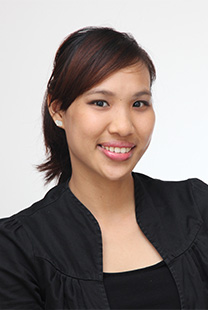 Ivy Chua
Crestar School of Dance - Principal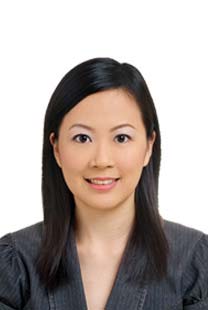 Cindy Toh
Cindy Toh started dancing at the age of 10. She had her formal training at the Singapore Ballet Academy and performed with the Singapore Dance Theatre (SDT), Singapore Ballet Academy and Attitude Performing Arts Studio. Cindy attained the Advanced II level of the Vocational Grade of the Royal Academy of Dance (RAD) and is an Associate of the RAD. She holds a Teaching Certificate with Distinction, accredited by the RAD and a Bachelor of Arts from the National University of Singapore.
Cindy is the pioneer teacher at Crestar School of Dance Jurong East and has been teaching in Crestar for 18 years. Her students have won scholarships and numerous awards in various competitions. They include the elite SDT Scholars' Programme, SDT Ballet Associates Course, Commonwealth Society of Teachers of Dancing (CSTD) Asia-Pacific/Singapore Dance Competition and Summer School, "Get The Beat" Asia Finals/Singapore Dance Competition and Hong Kong Challenge Cup.
Several of her students have also auditioned successfully for The National Theatre Ballet School (Melbourne) Full Time Programme, Kirov Academy of Ballet of Washington, DC Summer Intensive, and Direct School Admissions to SOTA, Singapore Chinese Girls' School, River Valley High School, Nan Hua High, St, Margaret's Secondary and Anderson Junior College. Her students also perform actively, representing Crestar in the RAD Dance Gala, SDT productions and CSTD Summer School Concerts.
In addition to nurturing young dancers, Cindy also guides and mentor trainee teachers as a Practical Teaching Supervisor, Mentor and tutor of the RAD Certificate in Ballet Teaching Programme. She firmly believes in education with a heart, helping each student achieve their personal best and supporting them in their all-round development.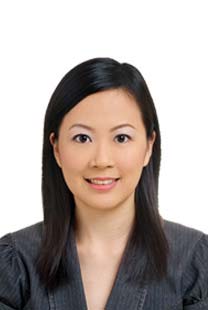 Cindy Toh
Crestar School of Dance - Principal
Pamela Carvalho
Pamela Carvalho was originally trained in Malaysia, and is proficiency in ballet, modern dance and jazz.
Prior to joining Crestar School of Dance, Pamela was a professional dancer with the People's Association Company where she received training in Chinese Dance, and was also involved with the Malay Dance Group. She performed in government functions and took part in the Chingay and National Day Parade with the dance company. The avid dancer has also performed in Thailand, Indonesia and North Korea.
Pamela has been with Crestar School of Dance since 1995 and besides teaching; she has mentored young teachers as well.
Many of her students have participated and won awards in regional dance competitions. Some have also won scholarship awards at the Commonwealth Society of Teachers of Dancing Australia Summer Schools.
Pamela Carvalho
Crestar School of Dance - Principal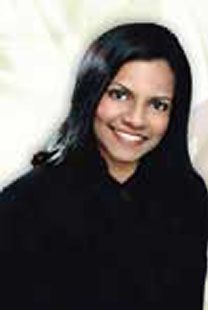 Shyamala Vhamathawan
PROFESSIONAL QUALIFICATIONS:
Royal Academy of Dance (RAD) UK, Registered Teacher Status, Certificate in Ballet Teaching Studies
Associate Royal Academy of Dance (ARAD)
Completed all RAD examinations including Advanced 2
Profile: Specializes in Ballet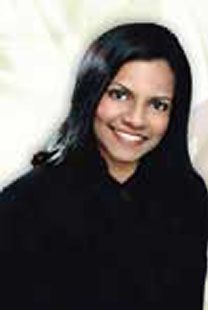 Shyamala Vhamathawan